Yesterday, I joined the EWU Degree Completion team at Turnbull National Wildlife Refuge for a private engagement Art in Nature Hike. The team's director asked me to create an experience for her colleagues to facilitate an experience of decompression after a challenging year of all-remote work and to bring them all together again in person to talk and connect before they resume their work back in the office on July 1. She wanted to share with them a new and different way to connect with each other again in nature after so long of only ever seeing each other on computer screens.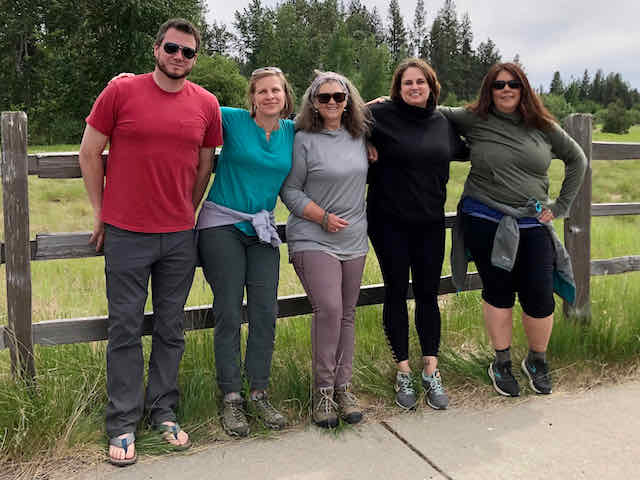 Our tailored immersion included a light hike, a grounding meditation, a creative briefing and suggested prompt to inspire the artists, time to work quietly, and non-judgmental sharing time. I made special care packages for each participant that included the art supplies they would need for the day, a fresh-baked cookie, and a special affirmation card — each one different, and each one intended to be just the cheer that the recipient needed at that moment.
This past year has been challenging for all of us. Grounding and gratitude are always important to our wellbeing, but they are a particularly potent remedy to our mental and emotional strain right now. Immersing yourself in nature is a beautiful way to bring yourself back into your body and back into the moment. Art in Nature workshops not only invite you outside, they encourage you to stop while you're there, to focus on yourself and where you are, and then to create art. This small-group experience is an opportunity for you to connect with the world around you and to bring yourself deeper into conscious awareness through the simple act of drawing what you see.
Please check out my open-invitation upcoming Art in Nature Hikes, or contact me directly if you are interested in a special engagement for your group or business.