You are never alone. People, just like you, are turning to spiritual regression therapy and energy healing to get to the source of their emotional challenges, transform them, and let them go for good. These testimonials are their words, here to assure and encourage you.
"This past year and a half has given me the most healthy, loving soul partnership of my life."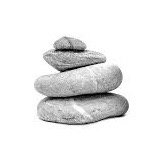 A year and a half ago, I had been referred by a friend to Marit after sharing that I felt I had a block of some kind I couldn't understand or get rid of. She worked with me with such incredible insight, compassion, empathy and support in a way that I felt truly seen and understood. Her work was so thorough and complete. I learned so much abut myself that put my heart at ease. She did find a curse put upon me. I wasn't shocked to find this out.
Previous to this, I hadn't been able to be in any type of healthy, loving relationship for almost fifteen years. The energy she cleared that day and insight she gave me was priceless. Right before our session, I had started dating someone new that didn't have much traction. Since our session, this new person and I have become more serious and are now creating our future together.
This past year and a half has given me the most healthy, loving soul partnership of my life. I'm not sure I would be able to say this without the help of Marit, removing what she did from my energy field.
If you have an inner sense that there is something deeper to your concerns, Marit is an incredible healer and guide. She is one of the few people on the planet I trust with this level of work, having practiced healing arts for 20 years. I am beyond grateful for what she has balanced and given back to me.
•••
"The results were rich and life-changing"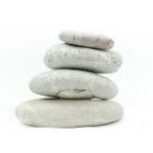 My regression session with Marit was nothing short of profound. I didn't know what to expect beforehand and I was a little worried that I wouldn't be able to to it, but nonetheless had hopes that it would help me to resolve some long standing patterns and health issues that I had not been able to overcome though any other modality. These hopes were more than realized with only one session.
I had no trouble going into a regression state under Marit's expert technique. While the process for me was surprisingly intense, the results were rich and life-changing. I experienced a cathartic release that led the way for a massive opening in my heart and energy system. Marit did an amazing job of leading the process and holding the space for me, and the healing that ensued was remarkable. Even several months later, the effect of this healing continues to unfold. For anyone who is seriously seeking healing or is on an awakening path, Marit's sessions can serve as a uniquely powerful tool to facilitate deep healing and change. She truly is a master of her craft.
•••
"It is so profoundly healing to get to the real root of the struggle"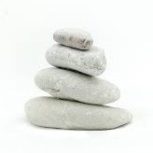 I was a bit skeptical of past life regression work, to be honest. The left-brained/scientist part of me was a cynical optimist at best. However, Marit came so highly recommended that I was curious about it. And I felt like despite years of psychotherapy, that had been helpful, there was still a part of my healing work that was not integrating from my mind to my body. I knew what my "issues" were so awareness was not the struggle. It somehow felt deeper than this life. So I went for it! And I can honestly say it is miraculous work. It is so profoundly healing to get to the real root of the struggle. It changes everything. It's just an awe-inspiring process in how it unfolds and how it helps to deeply heal patterns and habits and thoughts that no longer serve you.
Marit is an angel. With this sort of deep unconscious work, one would want an amazingly safe container and a skilled therapist to guide and assist. Marit is that container and therapist. She is impeccable and sweet and caring and holds safe sanctuary.
I highly recommend past life regression with Marit if you want to truly and bravely and honestly heal your "demons." You will lean into life with a much deeper, fully integrated understanding of your wounds and your healing.
•••
"Working with Marit allowed me to discover an identifiable source of strength that was lying dormant"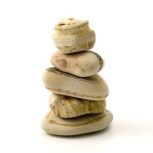 I came to Marit in need of help identifying an issue that had been troubling me for quite some time. Not knowing what to expect, I was quite curious and open to defining this issue. Marit was thorough as she gathered information with questions and conversations leading up to the sessions. Once in session, she was able to find a thread and through patience and perseverance, followed it to a place of meaning. Picking up on what may seem like minor references or comments, she traces the seams and cracks them open to reveal root causes. Marit was able to get me to access places long forgotten. She showed the doors for me to open and explore, to dig deep, while safely guiding me along the way.
Working with Marit allowed me to discover an identifiable source of strength that was lying dormant. I now am able to summon this strength for future challenges. I have since utilized this tool with success. That in itself is a gift. I am grateful for her ability and talent which has allowed me to move forward in a more free manner. I recommend Marit to anyone looking to live with a lighter load.
•••
"I knew I was home"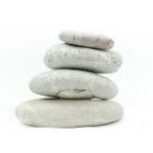 I was scared before my first session. I was afraid of what I might see. I had no framework for understanding how this work might help, because I wasn't even sure what I wanted to find. But to know Marit is to trust her implicitly, so I took a deep breath and walked into my session with an open mind. 
The session began. I felt calm and safe. While I was aware and conscious, Marit's patient guidance ushered me into an extra-sensory place. All at once, there was a softness to my vision. The world looked a little blurry.
I'm a writer, so I'm familiar with the limits of my imagination. I know I couldn't have made up what I saw in my session with Marit. It was completely new to me, but I knew I was home. I knew I'd been there, that I was watching a formative scene from one of my past lives.  
I won't say the experience was easy, exactly. It was intense and emotional. But it was also helpful, clarifying, and beautiful. It provided context for feelings I hadn't been able to root or understand. It helped me treat myself a little kinder, with a little more empathy. 
I want to learn more about what I've done and where I've been. With Marit's guidance—with her grounded presence and open heart—I trust that I will be able to handle it, that I will learn from it, that the experiences of my past life will inform thoughtful, compassionate decisions in this one.
I encourage you to do this work, too.
•••
"I'm better equipped to deal with life's many challenges"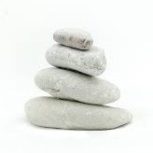 I've had the unique and powerful experience of energy healing from Marit, as well as a series of Regression Therapy sessions. I can honestly say that my life is better thanks to her compassion, knowledge, and skill. I'm better equipped to deal with life's many challenges and have a clear sense of who I am and how to tap into my inner strength.