You are never alone. People just like you are turning to spiritual regression therapy and energy healing to get to the source of their emotional challenges, transform them, and let them go for good. These testimonials are their words, here to assure and encourage you.
•••
"I actively and lovingly navigate life and am no longer merely tossed around by it."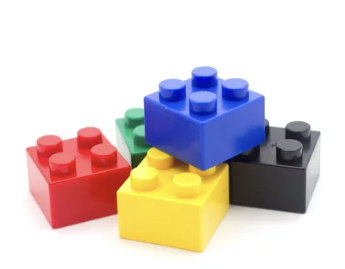 My favorite part of working with Marit has been finding my own inner strength and power, so I actively and lovingly navigate life and am no longer merely tossed around by it. Through hypnosis, we quickly found the roots of what has been holding me back for decades, some were problems I was never able to even realize I had during conventional therapy. In her office there is an open, non-judgmental freedom to be myself and, with her loving guidance we found those dark places. Then, Marit has a patient ability to help me bring light into these dark places and transform them forever into a source of strength and insight. This was done with relatively few sessions, and at times, some fun!
I was never left hanging, the session never ended when a certain time was up. The session would end when I was again in a healthy space: no more or less. She also appeals to my particular needs, such as I am very analytical, logical, and slow to trust others. She recognized this and calms that part of me by telling me an outline of what the game plan is, which allowed me to feel seen and to be more fully present in the session.
After my trauma was resolved, Marit then helped me overcome blocks I had to embracing a new healthy life. I have been told by previous therapists to "just love yourself the way you should have been loved as a child." The problem was that I did not know what love feels like so I found it impossible to emulate. I believe in reincarnation so under hypnosis Marit and I went to a previous life of mine that was positive. Tears streamed from my eyes as I finally felt the warmth, ease, and joy of what love is. Seeing this and other lessons first-hand becomes knowledge that runs deeply and cannot be dissuaded. This is one of many ways that Marit helped me find my inner power. It is now easier to let go of things that aren't for me and to have confidence as I find things/people that are for me.
Marit has vast internal strength and is connected directly with Source. She can lovingly handle anything with you that you may be facing, on your timeframe, and help you get to wherever you need to be. She is an amazing person and healer. Her goal/purpose is truly to deeply heal others, for which she is phenomenal!
2023
•••
"I've found a new sense of peace and a new potential for joy in my life."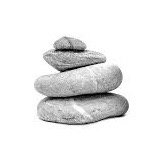 Marit's work seems to direct a way for the voice of the soul to cut through the static of logic so you can find the frequency you've been longing for. I am a 54-year-old crop producer (farmer) from the Midwest. Through the past 20-some years I have tried many forms of counseling with multiple directors. The sessions I had with Marit were the most effective. I've found a new sense of peace and a new potential for joy in my life. Thank you, Marit.
2022
•••
"I felt like a heavy veil had been lifted off my body. I could see clearer, think clearer, and had more energy."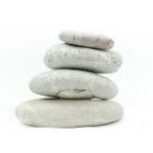 Back in 2017, I was very sick. I was ill—almost like I was on the brink of catching a cold all the time. Hundreds of blood tests and doctor's visits later, I still didn't have an answer to why I was sick. Also, random thoughts would go through my head that I knew were not my own thoughts. They were so different than anything I'd ever thought about before. They weren't like me at all. At that point, my friend recommended I see an energy worker that she knew who may be able to help. To be honest, I had no idea what an energy worker did, but figured that it couldn't hurt at this point. Oh boy, was I wrong. The energy worker tried to help, but things went completely south after two sessions with her. It was like whatever was with me knew what I was doing and was now angry. All of my symptoms spiked! Instead of small, chronic headaches, I would get sharp, stinging pains—like someone was stabbing my brain. After a few trips to the ER (I thought maybe I was having an aneurysm), I turned to my other good friend, Dr. Google, to help me find another energy worker. I realized I was on the right path, but that I just didn't have the right energy worker for me. One of the first names that popped up was Marit. For whatever reason, I was terrified to click her link, which I thought was odd. It was just a link, after all, and I was only doing research. However, somewhere in my mind I recognized that the fear wasn't my own, that it was the fear of whatever entity or spirit was with me. That was the sign I needed, and I immediately contacted Marit for help. She confirmed what I suspected, and we discussed what would happen. When the healing started, I was immediately able to feel her connect with me. It was the most fantastic feeling ever—like internally flying. As she finished the clearing and healing, I felt like a heavy veil had been lifted off my body. I could see clearer, think clearer, and had more energy. I was hooked on Marit and the feeling of freedom she just opened up for me.
This is where my journey with Marit began. She brought out aspects of my nature that I had not acknowledged or did not know to acknowledge. My teenage daughter and I have been seeking guidance from Marit ever since. She has helped us grow mentally and spiritually—something that may not have happened in this lifetime without her help. Marit provided strength when we needed it, but more importantly, she taught us how to be strong ourselves. I thank God every day that our paths crossed and I can't wait to discover where we go next.
2022
•••
"I have found peace in this world that I have never had. I have found patience with myself and desire to learn the lessons to be a better person and, more importantly, a better soul."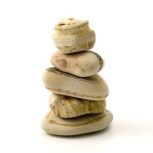 After spending countless years searching for answers to my anxiety, OCD, and lack of self-preservation, Marit gave me insight and tools to use to better my life. In my search to help with my growing unrest, I saw three different counselors, each of them firing me. They said I was beyond "their scope of practice," and that they could not help me. Believing that I was unhelpable, I lived with the pain that encompassed each waking thought. The whys and the hows were unavailable to me through traditional means, and I succumbed to a life filled with a lack of peace and understanding of my path.
I was working ungodly hours and pushing the proverbial envelope every chance I had to find some feeling of control of my life. Successful in the eyes of others, I was unable to find happiness. Always knowing that I had some things that I could not settle, I believed that this is how it would always be. I pushed it down and forged ahead. I was ashamed of my pattern of self-destructive actions but figured that at some point, I would misstep, and it would no longer matter.
After a devastating failure, my outlook became worse and more reckless. My wife tried to get me to see someone because she did not know how to help me. My marriage was faltering due to my attitude and actions. I lost myself in anger and intensity, creating a tremendous strain on my life. I loved my life and family, but any success I earned was not enough.
Seeing an uncle after ten years, I was called out. He looked at me and said, "you're f%$#ed-up!" He told me that I needed to find help with what I was experiencing. Pissed, I laughed and said, "I am beyond anyone's help," and told him that I was not willing to go sit with another "professional" that did not have my best interest in mind. He suggested that I look into past life regression. I laughed harder and said, "sure, sounds like that would work!" Reflecting on what he said about where I was in my brain, he was spot on. I was curious and more than willing to prove another person wrong about there being any hope or peace. As an analytical person who has spent a great deal of my adult life researching and quantifying data, I truly believed that I could not find my desired happiness through traditional means.
After combing the internet for books, videos, and blogs, I found Marit had opened an office near where I lived. I was astonished at how serendipitous it was that within a couple of weeks of being told this could help me, there was an option for regression therapy. I emailed her and waited for another letdown. She responded with dates and times. Wow! I thought maybe this was the path I needed to follow. With the same intensity I lived my life, I was willing to see what this was about. After reading similar testimonials to this one, I was very intrigued. I hoped for new adventures in my mental health, good or bad.
Marit was welcoming and very professional in my first session. I was completely honest and open, wanting the most out of my experience. Being open and honest was not a norm in the life I was battling through. Marit gave me the place to explain my issues in a safe and welcoming environment. After my session, my skepticism peaked with a flood of emotions and guilt with admitting my many weaknesses. I sent Marit an email stating that I was sorry for lying to her while I was in trance. I could not believe what I experienced and how it affected me. My only explanation was that my ego was the storyteller, not my soul. I was sure that the guilt I felt must have been from dishonesty, not a breakthrough. Marit responded firmly and directly about what I experienced. I could not believe how freeing it was to have someone who saw beyond the surface of my reality.
It has been over five years of working with Marit, and I am a better person because of it. Marit gives me the ability to sort through the emotions, anxiety, ego, and guilt that fogged my life. Understanding the emotions and the tools needed is a work in progress, but I have found peace in this world that I have never had. I have found patience with myself and desire to learn the lessons to be a better person and, more importantly, a better soul. I understand that we are not just what we appear, but a complicated representation of many lives and lessons. I am eternally grateful for the gifts I have received in my sessions. I am holding these lessons dear and following the path set forth. I will continue to work with Marit for as long as necessary. She is a guide and a gift. I am so thankful that the universe led me to her.
2022
•••
"I feel like understand life (and death) in a much deeper and more reverent way."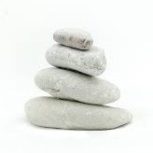 I am not the same person now that I was prior to the session. It was profound. I laugh more. I am much less anxious. I feel like someone moved the dimmer switch in my brain to a little bit brighter. I feel like understand life (and death) in a much deeper and more reverent way. Marit is a very gifted and caring professional. You can trust her in guiding you safely through the emotions of past events that will bring you through to the other side as a much more complete and joyful person.
2022
•••
"This past year and a half has given me the most healthy, loving soul partnership of my life."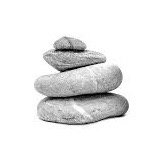 A year and a half ago, I had been referred by a friend to Marit after sharing that I felt I had a block of some kind I couldn't understand or get rid of. She worked with me with such incredible insight, compassion, empathy and support in a way that I felt truly seen and understood. Her work was so thorough and complete. I learned so much abut myself that put my heart at ease. She did find a curse put upon me. I wasn't shocked to find this out.
Previous to this, I hadn't been able to be in any type of healthy, loving relationship for almost fifteen years. The energy she cleared that day and insight she gave me was priceless. Right before our session, I had started dating someone new that didn't have much traction. Since our session, this new person and I have become more serious and are now creating our future together.
This past year and a half has given me the most healthy, loving soul partnership of my life. I'm not sure I would be able to say this without the help of Marit, removing what she did from my energy field.
If you have an inner sense that there is something deeper to your concerns, Marit is an incredible healer and guide. She is one of the few people on the planet I trust with this level of work, having practiced healing arts for 20 years. I am beyond grateful for what she has balanced and given back to me.
•••
"The results were rich and life-changing."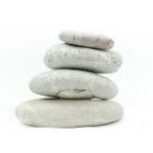 My regression session with Marit was nothing short of profound. I didn't know what to expect beforehand and I was a little worried that I wouldn't be able to do it, but nonetheless had hopes that it would help me to resolve some long standing patterns and health issues that I had not been able to overcome though any other modality. These hopes were more than realized with only one session.
I had no trouble going into a regression state under Marit's expert technique. While the process for me was surprisingly intense, the results were rich and life-changing. I experienced a cathartic release that led the way for a massive opening in my heart and energy system. Marit did an amazing job of leading the process and holding the space for me, and the healing that ensued was remarkable. Even several months later, the effect of this healing continues to unfold. For anyone who is seriously seeking healing or is on an awakening path, Marit's sessions can serve as a uniquely powerful tool to facilitate deep healing and change. She truly is a master of her craft.
•••
"It is so profoundly healing to get to the real root of the struggle."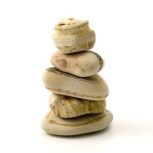 I was a bit skeptical of past life regression work, to be honest. The left-brained/scientist part of me was a cynical optimist at best. However, Marit came so highly recommended that I was curious about it. And I felt like despite years of psychotherapy, that had been helpful, there was still a part of my healing work that was not integrating from my mind to my body. I knew what my "issues" were so awareness was not the struggle. It somehow felt deeper than this life. So I went for it! And I can honestly say it is miraculous work. It is so profoundly healing to get to the real root of the struggle. It changes everything. It's just an awe-inspiring process in how it unfolds and how it helps to deeply heal patterns and habits and thoughts that no longer serve you.
Marit is an angel. With this sort of deep unconscious work, one would want an amazingly safe container and a skilled therapist to guide and assist. Marit is that container and therapist. She is impeccable and sweet and caring and holds safe sanctuary.
I highly recommend past life regression with Marit if you want to truly and bravely and honestly heal your "demons." You will lean into life with a much deeper, fully integrated understanding of your wounds and your healing.
•••
"Working with Marit allowed me to discover an identifiable source of strength that was lying dormant."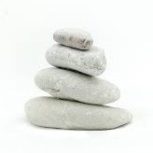 I came to Marit in need of help identifying an issue that had been troubling me for quite some time. Not knowing what to expect, I was quite curious and open to defining this issue. Marit was thorough as she gathered information with questions and conversations leading up to the sessions. Once in session, she was able to find a thread and through patience and perseverance, followed it to a place of meaning. Picking up on what may seem like minor references or comments, she traces the seams and cracks them open to reveal root causes. Marit was able to get me to access places long forgotten. She showed the doors for me to open and explore, to dig deep, while safely guiding me along the way.
Working with Marit allowed me to discover an identifiable source of strength that was lying dormant. I now am able to summon this strength for future challenges. I have since utilized this tool with success. That in itself is a gift. I am grateful for her ability and talent which has allowed me to move forward in a more free manner. I recommend Marit to anyone looking to live with a lighter load.
•••
"I knew I was home."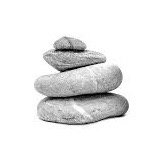 I was scared before my first session. I was afraid of what I might see. I had no framework for understanding how this work might help, because I wasn't even sure what I wanted to find. But to know Marit is to trust her implicitly, so I took a deep breath and walked into my session with an open mind.
The session began. I felt calm and safe. While I was aware and conscious, Marit's patient guidance ushered me into an extra-sensory place. All at once, there was a softness to my vision. The world looked a little blurry.
I'm a writer, so I'm familiar with the limits of my imagination. I know I couldn't have made up what I saw in my session with Marit. It was completely new to me, but I knew I was home. I knew I'd been there, that I was watching a formative scene from one of my past lives.
I won't say the experience was easy, exactly. It was intense and emotional. But it was also helpful, clarifying, and beautiful. It provided context for feelings I hadn't been able to root or understand. It helped me treat myself a little kinder, with a little more empathy.
I want to learn more about what I've done and where I've been. With Marit's guidance—with her grounded presence and open heart—I trust that I will be able to handle it, that I will learn from it, that the experiences of my past life will inform thoughtful, compassionate decisions in this one.
I encourage you to do this work, too.
•••
"I'm better equipped to deal with life's many challenges."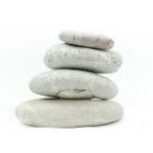 I've had the unique and powerful experience of energy healing from Marit, as well as a series of Regression Therapy sessions. I can honestly say that my life is better thanks to her compassion, knowledge, and skill. I'm better equipped to deal with life's many challenges and have a clear sense of who I am and how to tap into my inner strength.