Transforming Past Lives Workshop: Spokane 2019
---
Four-day workshop tuition: $825
Retreat accommodations: $300 for your own room ($60/night for five nights), $200 to share a room ($40/night)
Local participants are welcome to join us each morning.
---
Join us in Spokane, Washington for this four-day workshop in January
as we guide you in finding, exploring, healing, and transforming the root of your emotional challenges in past lives.
Overview
If you're coming in from out of town, plan to arrive and settle in on Wednesday, January 16. We will begin the workshop at 9am on the 17th. Days will be full, with our aim to finish by 5pm. The workshop will end the evening of January 20th. Please make return travel arrangements for Monday, January 21. Tuition covers the four-day workshop. We've booked a charming and affordable house for workshop attendees with private or shared rooms (if you come with a friend or partner), a spacious kitchen, and cozy common spaces. Food and airfare are not included.
Details
The 4-day workshop includes:
Daily discussions on how past life regression heals, the power of positive past lives, and connecting with your Spirit Guides and your inner divine.
A group intrusive energy clearance and lessons in energy management
Exercises to improve intuition
Your own past life regression and transformation session
A group positive past life regression
A group regression for personal Spirit Guide advice
A guided group connection to your personal inner divine
A channeled question/answer session with the Council of Elders who have a loving, vested interest in these workshops
Guided journaling and artistic expression exercises
Address any emotionally charged challenges you are facing in realizing your best self. Clear the way for:
Self-empowerment and self-actualization (creative, professional, personal, etc.)
Positive relationships
Confidence
Patience
Ending depression
Stopping obsessions
Clearing nightmares, recurring dreams, and disturbing thoughts
Weight loss
Sleep
Phobia alleviation
Overcoming anxiety (performance, etc)
Terminating pain
Breaking unhealthy patterns and habits
Accommodations
We will meet daily for the workshop at Canary House, a bright sunny space located in Spokane's Perry District. Those who wish may choose to stay at this charming home during the workshop for $60/night single occupancy, $40/night double.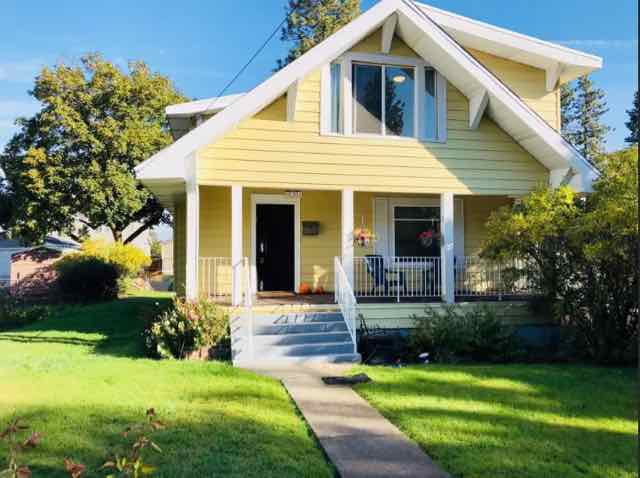 Join us in Spokane to heal, grow, transform, and love.
Register Now.
To register, please select from the options below. You will be directed to PayPal to securely pay. Once you have submitted payment, you will automatically be redirected to this website again to complete your contact information and confirm your accommodation preferences. We will reach out to you shortly after that to introduce ourselves. We are looking forward to meeting you in Spokane in January! Thank you.